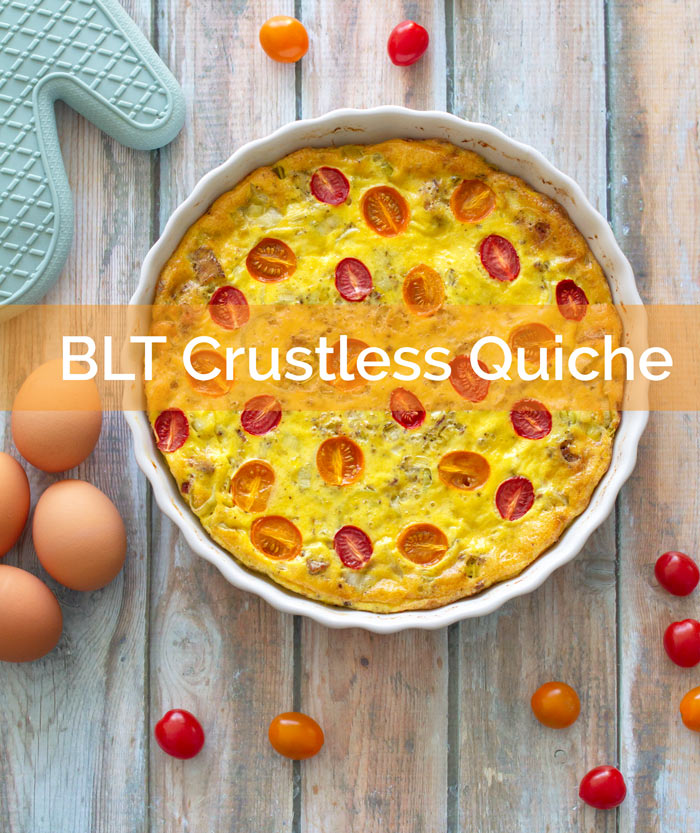 Eggs are one of the most nutrient dense foods available! Besides being a great source of complete proteins and healthy fats, they also contain a number of essential nutrients, many of which are housed in the yolk of the egg. If you're still enjoying egg whites from shakeable cartons or throwing out your yolks for egg white omelettes, you're missing some pretty vital nutrients: fat soluble vitamins like A, D and E, B vitamins, cholesterol and omega 3 fatty acids.
Eggs also contain essential minerals such as choline, selenium, biotin, molybdenum, iodine, iron, zinc, folate, phosphorous, calcium, magnesium, potassium and copper.
This bacon, leek and tomato crustless quiche is very satiating and is perfect for those who enjoy a grain-free and dairy-free lifestyle. It's easy to make, pleases the masses and is great for leftovers! Enjoy with a fresh side salad, sweet potato hash or your favourite veggies!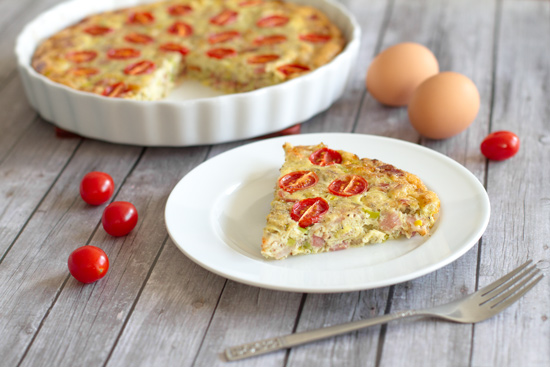 BLT Crustless Quiche
Preheat oven to 375F
6 eggs
8 strips bacon
1 large leek, white part* thinly sliced into half moons (roughly 2 cups)
12 cherry or grape tomatoes, halved
1/2 cup coconut milk
1/2 tsp dried savory
1/2 tsp dried thyme
1/2 tsp salt
1/2 tsp pepper
butter or coconut oil
1. Grease a 10″ quiche dish or glass baking dish with butter or coconut oil
2. In a large skillet on medium heat add chopped bacon. Render until browned.
3. Add leeks, savoury, thyme, salt and pepper and sauté for a few minutes. Place in quiche/baking dish and set aside.
4. In a medium sized bowl, whisk together eggs and coconut milk. Slowly pour this mixture over bacon and leeks and gently swirl with a fork to combine.
5. Place halved cherry/grape tomatoes on top of the egg one by one, seeds facing up.
6. Bake for 30 – 35 minutes or until centre of quiche is jiggle free and the edges are nicely browned. Allow to rest for 15 minutes before serving.
*For recipes that ask for the white part of the leeks only, look for leeks with the longest length of white. Trim the leeks 1-2 inches above the white. Be sure to store the green ends in the freezer to add to future broths.
These fresh and tasty ingredients were delivered to my door by RealFoodToronto.com.