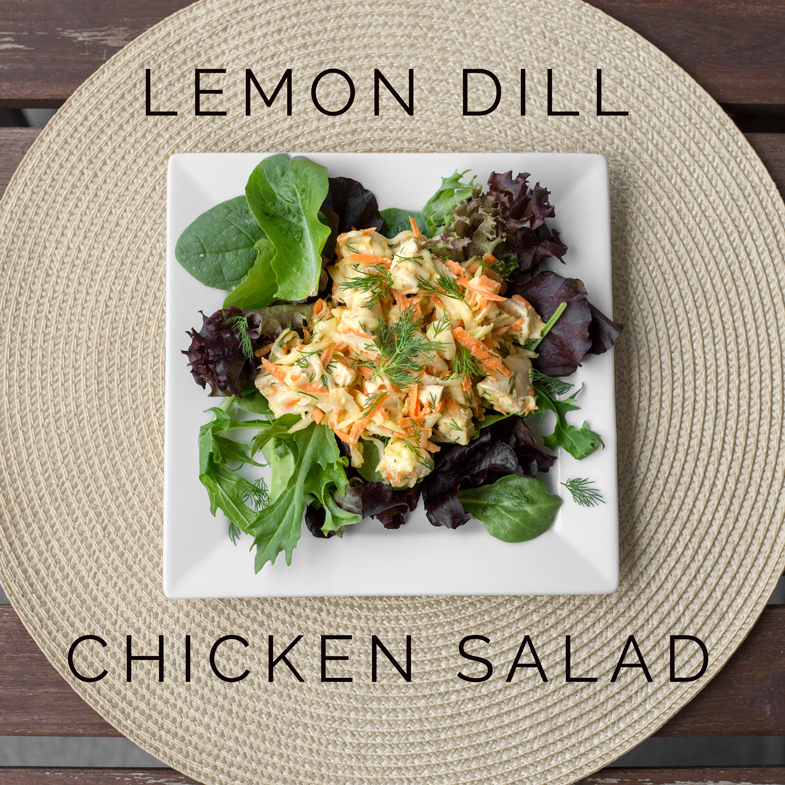 We always have leftover chicken around, either from roasting whole chickens or poaching them for quick delicious broths. This recipe for Lemon Dill Chicken Salad is great way to get extra veggies in your meal and lemon juice gives it a lovely fresh zing!
Lemon Dill Chicken Salad
Serves 2
2 cups leftover chicken (your choice of breast or leg meat)
1 small carrot, peeled and grated
1 zucchini, peeled and grated
2 Tbsp of fresh dill, chopped
2 Tbsp of homemade mayonnaise
3 tbsp lemon juice
sea salt to taste
Mixed Greens or lettuce of choice
Chop the chicken into small cubes and set aside.
In a large bowl, combine grated carrot, zucchini and dill.
Fold in chopped chicken and then add homemade mayo and lemon juice. Season with sea salt to taste.
Serve over mixed greens or lettuce boats an enjoy!
This recipe was cheerfully created for RealFoodToronto.com and foodies like you!